The most common cause of fatal car accidents in Indiana?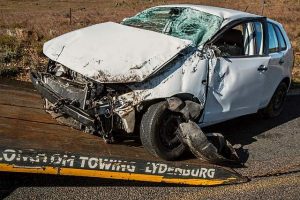 Every year tens of thousands of Americans, and hundreds of Indianans, die in motor vehicle accidents.  While fatal car accidents are generally on the decline, both nationally and in our state, this is cold comfort to any person who has lost a loved one in one of these tragic events.
While the human toll of these accidents cannot be measured, the fact remains that we can still learn from these events. Recently, the Auto Insurance Center investigated the most common reasons for fatal car accidents in each of the 50 states. When creating the study, it looked at traffic data over four recent years and used the National Highway Traffic Safety Administration's (NHTSA) Fatal Accident Reporting System to identify the most common cause of fatal accident in each state.
Failure to stay in the proper lane is an all-too-common killer
In Indiana, the most common cause of fatal car accidents was failing to stay in the proper lane. This is not particularly surprising, as drifting into oncoming traffic can cause a head-on collision. Head-on collisions, even with improved safety features in automobiles, are frequently fatal to both drivers and passengers.
In fact, failing to stay in the proper lane was the most common cause of deadly accidents in 28 other states. Other common causes of fatal accidents include failing to yield the right of way, overcorrecting, and general reckless or careless driving.
Indiana is unfortunately a leader in road rage fatalities
The study also found which types of fatal events were most common on a per-capita basis. Surprisingly, Indiana had the highest percentage of fatalities caused by road rage in the United States. Granted, there are relatively few road rage incidents in any given year. Per the NHTSA, fewer than 250 people are killed due to road rage in any given year. Therefore Indiana's unfortunate placement could be a statistical anomaly. With that said, all motorists should be in the proper frame of mind while driving.
In the aftermath of a motor vehicle accident, the lawyer you work with will have a significant impact on your financial recovery. I am Indianapolis personal injury lawyer Steve Crell. With decades of experience in personal injury litigation, I am ready to help you and your family recover the financial resources necessary to move forward after such an event.
 by Steven Crell